Welcome to Jessie's Pizza!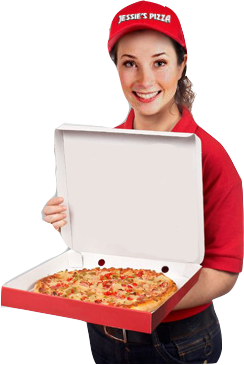 Jessie's Pizza cater for all occasions and have a great selection of
Pizza, Pasta and Deserts
Jessie's Pizza Stores are now ALL independently owned and run. In most cases the Owner of the Store, managers the store giving you the extra care and attention that you and your family deserve.
All our stores take pride in serving you the best quality pizza around. Our price has always and will always please you, with value for money. Our dough is made
fresh daily onsite
for absolute freshness for you, our customer.
We can deliver!
Why not stay home and let us bring it to you!
Jessie's can deliver to your door at home, work or function.
We have delivery drivers on the go from the time we open up our doors. If you are unsure if we can deliver to you, give your local store a call to find out if they can.
To make life for you even easier, you can now order online.